Fresh herbs have become very fashionable.
They take a great part in health diets and back to nature trends. Earlier generations used many prescriptions made of fresh herbs which were normally collected in the wild.
They knew everything about correct use of fresh herbs for culinary and medicinal purposes.
Today's consumer doesn't collect wild herbs and possess no knowledge of their use.
Based on our customers' experience and our own expertise we recommend selling potted herbs grouped under joint theme or usage.
Herbal themes programs proved to be the most effective way to promote the sales of fresh herbs.
We present various examples of combinations and themes for your choice. Special attention has been put on pointing out plants with high culinary merits and ornamental garden performance.
You will be amazed to see how easy this perception goes right from start.
Tea Mix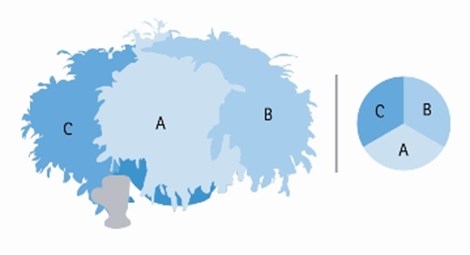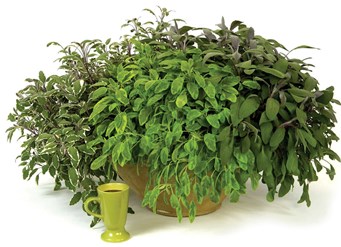 A. Salvia off. 'Icterina' (Bicolor)
B. Salvia off. 'Purpurascens'
C. Salvia off. 'Tricolor'
Fish Mix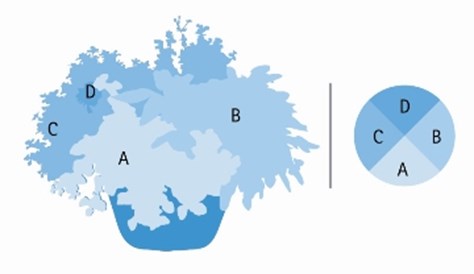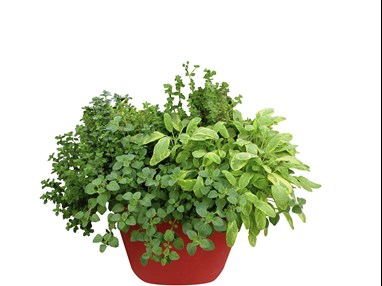 A. Origanum vul. 'Hot and Spicy'
B. Salvia off. 'Icterina (Bicolor)'
C. Thymus citriodorus
D. Tagetes l. '4 Seasons Tarragon'
Poultry Mix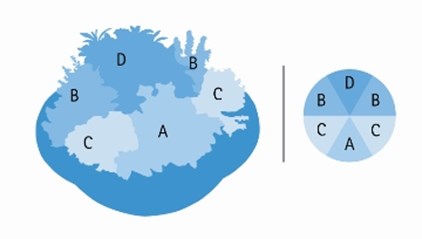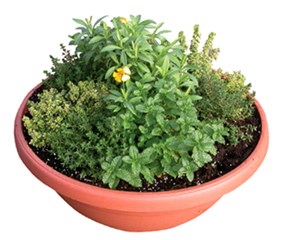 A. Mentha spic. 'Spanish'
B. Thymus cit. 'Variegated'
C. Thymus vul. 'Compactus'
D. Tagetes l. '4 Seasons Tarragon' 
Iced Tea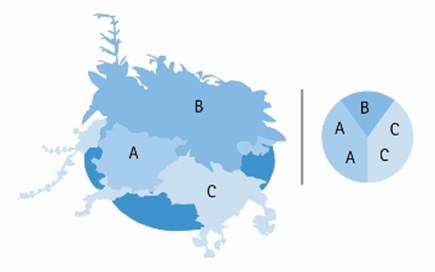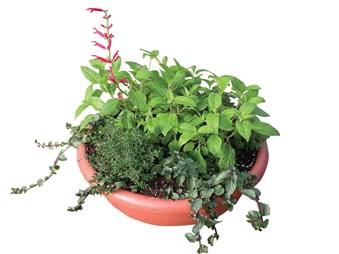 A. Thymus vul. 'Compactus'
B. Salvia e. 'Scarlet Pineapple'
C. Mentha x piperita
Sage Story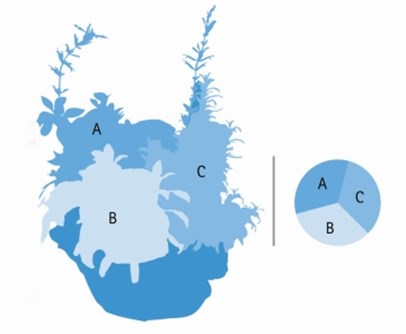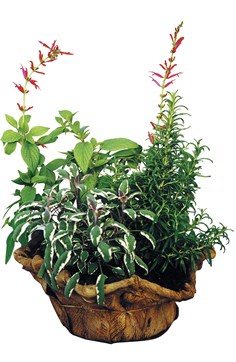 A. Salvia e. 'Scarlet Pineapple'
B. Salvia off. 'Tricolor'
C. Rosmarinus off. 'Barbecue'
Trio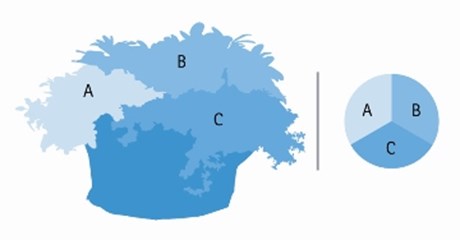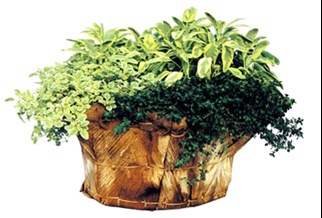 A. Origanum v. 'Aureum Variegata'
B. Salvia off. 'Icterina (Bicolor)'
C. Thymus cit. 'Prostrate'